Record Details
Artist:
The Chemical Brothers
Title:
Singles 93 – 03
Format:
DVD
Label:
Freestyle Dust / Virgin
Cat No:
XDUSTDVD6 / 724349084490
Released:
22 Sep 2003
Genres:

Interview

Big Beat

Promotional

Added To List
12th July 2016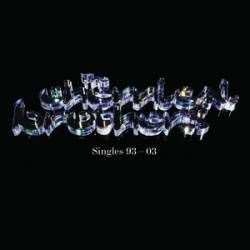 Disc 1 | DVD
No Information Provided
Additional Information
Comments
Includes 16-page booklet.

DVD features the videos for all the below mentioned tracks.
Track 21 recorded live at Red Rocks, 17th July 1999.
Tracks 22 & 23 recorded live at Fuji Festival, 27th July 2002.
Track 24 recorded at Glastonbury, 28th June 1997.
Track 25 recorded at Glastonbury, 23rd June 2000.

Region 0 (All)/PAL/16:9 & 4:3/Dolby Digital Stereo/Running Time Approx 01:51:59
E - Exempt From Classification

WARNING: This programme contains strong language and material that may cause offence. Parental Guidance is recommended. The content on this DVD also includes a strobing effect which may affect viewers with photo-sensitive epilepsy or other such conditions.

℗&© 2003 Virgin Records Limited.
© 2003 EMI Records Limited.
Printed in the E.U.

Want a copy?