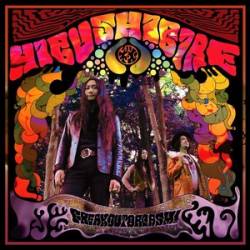 Disc 1 | 12"
No Notes
A Matrix:
BG59041-01 A2 HL REPOSELP 055
B Matrix:
BG59041-01 B1 HL REPOSELP 055
Additional Information
Comments
Recorded at Helluva Lounge on March 7th 2016.

Limited edition 300 only black vinyl LP

Housed in a gloss finished 350gsm card outer sleeve with black polylined inner bag & download code.

Back cover artwork and labels differ slightly from the original issue

Want a copy?