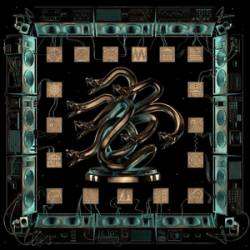 Disc 1 | 12"
Gold
A Matrix:
203192E1/A
B Matrix:
203192E2/A
Disc 2 | 12"
No Notes
A Matrix:
203192E3/A
B Matrix:
203192E4/A
Additional Information
Comments
UK/EU gold vinyl release. Housed in a gatefold sleeve with spot matte and gloss printing.
Comes with an obi strip with gold foil and printed inner sleeves with rounded corners.

Recorded on European leg of World Tour '19, specifically:
2019-10-03 O2 Victoria Warehouse, Manchester, England - A4
2019-10-05 Alexandra Palace, London, England - B3 and part of D1
2019-10-06 TivoliVredenburg Ronda, Utrecht, Netherlands - C3/4/5
2019-10-07 TivoliVredenburg Ronda, Utrecht, Netherlands - B1 and part of D1
2019-10-08 Ancienne Belgique, Brussels, Belgium - B4
2019-10-12 Columbiahalle, Berlin, Germany - part of D1
2019-10-13 Rockhal Club, Esch-sur-Alzette, Luxembourg - A2
2019-10-15 Alcatraz, Milan, Italy - B5/6
2019-10-18 La Riviera, Madrid, Spain - A3 + C1
2019-10-19 Razzmatazz, Barcelona, Spain - part of D1

A1/B2/C2 are interludes of unknown date, most likely studio recordings
B4 is a drum solo by Cavanagh, performed as part of the song 'Open Water'
D is a long medley, including large parts of 'Rattlesnake' and bits 'n pieces of various other songs
Want a copy?