Record Details
Artist:
Botch
Title:
We Are The Romans - Deluxe Edition
Format:

2x

CD

Reissue

Label:
Hydra Head Records
Cat No:
HH666-141
Released:
1999
Country:
Genres:

Mathcore

Math Rock

Hardcore

Status
Have
Added To List
26th June 2022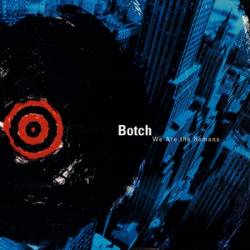 No Notes
A Matrix:
CHP004427-1/B S1
B Matrix:
CHP004427-2/B S2
No Information Provided
Additional Information
Comments
CD1 recorded at Studio Litho, June 29-July 8, 1999. Mixed at Avast, July 11-15, 1999. Re-Mastered at RFI Mastering June 5, 2007.
Track 1-10 is unlisted. Manipulation and arrangement of 1-10 by Logic Probe, all sounds by Botch.

CD2 tracks 1 to 7 recorded live, straight to DAT at Studio Litho, May 31, 1999. Working titles are listed after the slash.
Tracks 8+9 recorded live April 21, 2001 at Graceland in Seattle. Tracks 10+11 recorded live November 11, 1999 in Rennes, France.

No durations on discs.

Released in a deluxe 8-panel Digipak with poster insert.

Tracks 1-1 to 1-10 (We Are Romans) was previously released on CD by [l25544] [url=/release/490999](HH-666-041)[/url] in 1999.
Tracks 2-10 and 2-11 previously published as part of a [url=/release/979529]three way split 10"[/url] on [l87841] in 2000.

© 1999, 2007 Botch
Want a copy?