Record Details
| | |
| --- | --- |
| Artist: | Nirvana |
| Title: | Sliver |
| Format: | 7" Single |
| Label: | Sub Pop |
| Cat No: | SP73 |
| Released: | Sep 1990 |
| Country: | |
| Genres: | Grunge |
| Status | Have |
| Added To List | 18th September 2016 |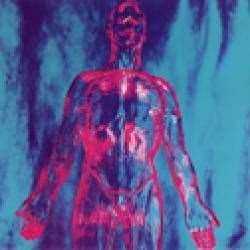 Disc 1 | 7" Single
Very Good
No Information Provided
Additional Information
Comments
The first 3,000 copies were pressed on pink or marbled blue vinyl and released in a folded sleeve that had a Singles Club card attached. Some black vinyl copies were also released in this type of sleeve. Subsequent colors, in a manufactured picture sleeve, are: aqua/turquoise, black, marbled blue, peach, pink, rose, translucent, and yellow (except for the black vinyl, all other copies seem to be translucent vinyl).

The most recent pressing is on black vinyl with black labels, differing it from the previous pressings which all had yellow labels.

Mfg. by Erika Records
(310) 926-8992 USA

Credits on vinyl label :
© 1990 The End of Music (BMI)

(P)1990 Sub Pop
SP73 A/B

MADE IN THE U.S.A. BY ERIKA RECORDS (310) 926-8992

Notes : Most Sub Pop vinyl is pressed by Erika, but not all copies indicate this (which is also the case with certain Bleach LPs). This version of the Sliver single is clearly from Erika's plant because the company is either mentioned on the sleeve or the record's yellow labels, or both.

After the song Sliver ends, there follows an excerpt of a phone call by Jon Poneman, that is included in the liner notes after the design credits.

Want a copy?