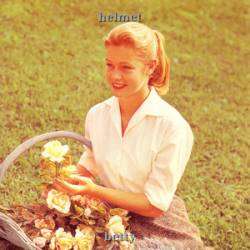 Disc 1 | CD
No Notes
A Matrix:
3 92404-2 RE-1 SRC**01 M1S10
B Matrix:
3 92404-2 RE-1 SRC**01 M1S2
Additional Information
Comments
CD is packaged in jewel case with white colored tray, including 4 panel foldout booklet containing lyrics.

Recorded at Riversound, Soundtrack, Power Station and Sound on Sound.
Mixed at Quantum Sound.
Mastered at Masterdisk.

All songs © 1994 P. Hamilton (Warner-Tamerlane Publishing Corp./ Lemz Music/ Headlift Music, BMI) except *© 1994 by H. Bogdan (Warner-Tamerline Publishing Corp./ Lemz Music/ Goya Music, BMI) and P. Hamilton and † © 1931/1959 by Young, King, Van Alstyne and Gillespe (Movie-tone Music Corporation/Sam Fox Publishing Co. Inc., ASCAP).

℗© 1994 Interscope Records.



Want a copy?