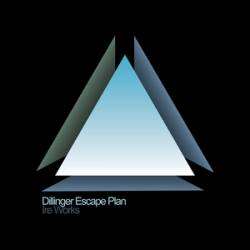 Disc 1 | CD
No Notes
A Matrix:
3VNV1<7232>6699P DADR
B Matrix:
3VNM1<7232>6699P DADR
Additional Information
Comments
Standard jewel case with clear tray & 8-page booklet. Double sided lyrics sheet sits loosely behind the CD. The credits and thanks are listed behind the CD and lyrics sheet. Booklet contains images only. Also included is a label-advertisement sheet.

Recorded and mixed at Omen Room in Cypress, CA.
Mastered at West West Side Music.

Publishing: Relapse Release Publishing (ASCAP).
Administered by Domino Publishing Company, Ltd.

Brent Hinds appears courtesy of [url=https://www.discogs.com/label/157-Reprise-Records]Reprise[/url]/[url=https://www.discogs.com/label/1000-Warner-Bros-Records]Warner Brothers Records[/url].

℗&©2007 Relapse Records, P.O. Box 2060, Upper Darby, PA 19082 U.S.A. | Relapse Records Europe, P.O. Box 6818 5975 ZG Sevenum The Netherlands
Want a copy?