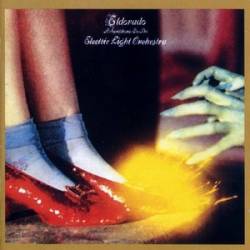 Disc 1 | 12"
No Notes
A Matrix:
UA-LA-339-G1 (SET3) (2)
B Matrix:
UA-LA-339-G-2 (SET3)
Additional Information
Comments
Includes printed inner sleeve.

© 1974 Jeff Lynne Music, Ltd. / Carlin Music Corp.
All Rights for U.S.A. and Canada Administered by Yellow Dog Music, Inc.

©℗ MCMLXXIV United Artists Records, Inc.
Printed in U.S.A.

Also available on United Artists Stereo-Tape Cartridge UA-EA339-G and Stereo-Tape Cassette UA-CA339-G

"Poor Boy (The Greenwood)" on back of outer sleeve and inner sleeve; "Poorboy (The Greenwood)" on label.

Want a copy?