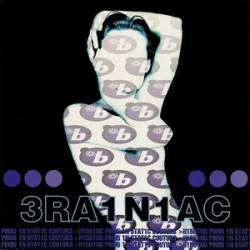 Disc 1 | 12"
No Notes
A Matrix:
TG155-A L-45987 305.1
B Matrix:
TG155-B L-45987X 305.2
Additional Information
Comments
Reissue of [r8965689].
Black vinyl LP in a standard 12" sleeve (not high-gloss laminated).
Includes a one-sided, 8.5" x 11", black & white insert with artwork, track titles & album credits.

Barcode not printed on sleeve, but appears on shrink-wrap sticker of at least some and perhaps all copies.
Tracks on back cover are numbered sequentially from 1 to 13 (numbering doesn't restart on side B).

Insert Text:
Recorded at Water Music, Hoboken NJ
Except "Nothing Ever Changes" recorded by Steve Albini in his basement.

Note that [l819] repressed this reissue at least once. Most repress copies are identical to and thus indistinguishable from this version, except:
[r11398108] - Lacks [url=https://www.discogs.com/label/66254-Record-Technology-Incorporated]RTI[/url] matrix numbers in the runout text, comes with download code
[r11592235] - Has a barcode printed on the back cover
Want a copy?