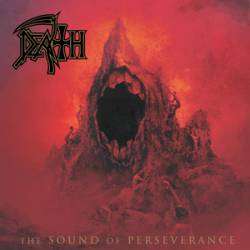 Disc 1 | CD
No Notes
A Matrix:
7232-71541-CD + + K032401
B Matrix:
7232-71542-CD + + K033502
Disc 2 | CD
No Information Provided
Additional Information
Comments
Engineered, Mixed and Mastered at Morrisound Studios, Tampa, Florida.

Deluxe edition. Packaged in Digipak packaging with re-done artwork. 3 disc version is limited to 2000 machine-numbered copies and only available through Relapse's mailorder. The third disc is only available in this set and on iTunes.

Disc 1:
"The Sound Of Perseverance" LP, remastered at West West Side Music.
Disc 2:
Tracks 1 to 3 - 1998 Demos, no bass
Tracks 4 to 7 - 1998 Demos
Tracks 8 to 10 - 1997 Demos
Disc 3:
1996 Demos originally intended for Control Denied, Chuck Schuldiner's post-Death band, tracks 9 to 13 are instrumental

Want a copy?