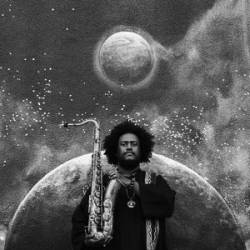 180g
A Matrix:
Alchemy MPO BF050 A
B Matrix:
MPO BF050 B
180g
A Matrix:
MPO BF050 C
B Matrix:
MPO BF050 D
180g
A Matrix:
MPO BF050 E
B Matrix:
MPO BF050 F
Additional Information
Comments
- 3 x black 180g 12" in artworked 3mm spined sleeves all housed in a rigid board outer slipcase.
- Half speed cut by Matt Colton at Alchemy Mastering.
- Includes 2 x 12" poster inserts featuring exclusive artwork by KC Woolf Haxton and story adaptation and calligraphy by Kenturah Davis
- Download MP3 Code sticker on sleeve of Volume 1 - The Plan
- Black sticker on shrink wrap (front)
- White BC sticker on shrink wrap (rear)

On rear box:
P & C Brainfeeder 2015
Made in the EU
Want a copy?