Record Details
| | |
| --- | --- |
| Artist: | Kiss |
| Title: | Music From The Elder |
| Format: | 12" |
| Label: | Rare Music (2) |
| Cat No: | 3650 MX |
| Released: | 1985 |
| Country: | |
| Genres: | Hard Rock |
| Condition | Excellent |
| Status | Have |
| Added To List | 25th January 2021 |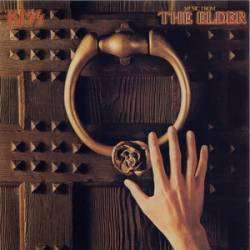 No Information Provided
Additional Information
Comments
Tracks A1-A6 are Demos by [a=Vinnie Vincent]'s earlier band [a=Warrior (19)].
Tracks B1, B2, B4 and B5 are demos for [m41975]
Track B3 is an early [a=Helix] Demo.

Trademarks RARE MUSIC Hollywood California
Distributed by YPOC
Printed in USA

Please note that song B1 is, despite the different title, the same recording as A2 on the [r=5412982] album, B4 is the same as A1 on "Fancy Mix" and B5 same as A3 of [r=6658959].

B2 is an instrumental recording with [a=Eric Carr], [a=Ace Frehley] and on bass [a=Bob Ezrin]. This song eventually became "Breakout" on the [m=49907] debut album with new lyrics by Frehley and [a=Richie Scarlet] and also "Carr Jam 1981" on the [m42161] album. This version is not the same take as Kiss used and has the complete 3 minute drum solo while Kiss cut it down to just 1.15 minute.
Want a copy?