Record Details
| | |
| --- | --- |
| Artist: | Alison Moyet |
| Title: | Raindancing |
| Format: | CD |
| Label: | CBS |
| Cat No: | CBS 450152 2 |
| Released: | 6 Apr 1987 |
| Country: | |
| Genres: | Synth-pop |
| Numbered: | #23 |
| Status | Have |
| Added To List | 21st September 2020 |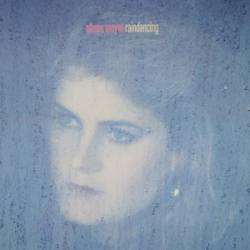 Disc 1 | CD
No Notes
A Matrix:
1. "Weak in the Presence of Beauty" Michael Ward, Rob Clarke 3:46 2. "Ordinary Girl" Alison Moyet, Jess Bailey, Rick Driscoll 3:23 3. "You Got Me Wrong" Moyet 4:06 4. "Without You" Moyet 3:29 5. "Sleep Like Breathing" David Freeman, Joseph Hughes 4:22 6. "Is This Love?" Moyet, Jean Guiot 3:57 7. "Blow Wind Blow" Moyet, Bailey 5:46 8. "Glorious Love" Moyet, Bailey, Driscoll 4:20 9. "When I Say (No Giveaway)" Moyet, Bailey, Driscoll 2:55 10. "Stay" Moyet, Bailey, Driscoll 3:28
Additional Information
Comments
Raindancing is the second studio album by British singer-songwriter Alison Moyet. It was released in 1987, reached No. 2 in the UK and features the singles "Is This Love?", "Weak in the Presence of Beauty", "Ordinary Girl" and "Sleep Like Breathing". The US version of Raindancing was released with a different cover and the tracks in re-arranged order.
Largely produced by Jimmy Iovine, the album includes contributions from various session musicians such as T. M. Stevens, Omar Hakim and Herb Alpert.

Manufactured by CBS/Sony Inc. in Japan
Printed in Holland/Imprimé en Hollande


Want a copy?