Record Details
Artist:
mewithoutYou
Title:
It's All Crazy! It's All False! It's All A Dream! It's Alright
Format:

2x

12"
Label:
Burnt Toast Vinyl
Cat No:
BTV089
Released:
22 May 2009
Country:
Genres:

Folk Rock

Indie Rock

Condition

Mint

Status
Have
Added To List
12th March 2014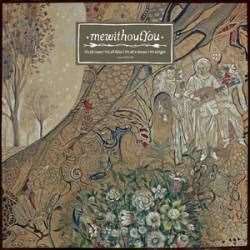 Colored
Colored - 4th Side Etching
Additional Information
Comments
Mastered at The Lodge.
Booking for The Agency Group.

Lyrical References:
Tracks 2 & 10 and album title inspired by stories told by M.R. Bawa Muhaiyaddeen (Ral., my love you).
Track 3 based on folk tradition of King David (A.S.) and some Hebrew Bible.
Our favorite lyric on track 4, "Those who know don't talk, those who talk don't know," from Lao Tzu's Tao Te Ching.
End of track 5 adapted from the New Testament, Christ (A.S.) in Gethsemene.
Opening line of track 6 (along with MANY words from older songs) taken from Coleman Barks' translations of Rumi, thank you brothers - we owe you a curry one day!
Final line of track 9 inspired by "Aaron's Song: Man is God in the Forgetting of Himself" from Shaikh Muhaiyaddeen (Ral., salam wa 'alaikum, dear friend).
Title of track 11 from Daniel Ladinsky's rendition of Hafiz.
All poor and silly words for Bawa and Jesus & all the prophets and saints and angels, Qutbs, lights, and anyone who has lost their faith in God.

All songs © 2009 Jesus, Have Mercy on Me, a Sinner (ASCAP) & Thirsty Moon River Publishing (ASCAP).
(P) & © 2009 Tooth & Nail Records.
Manufactured by Tooth & Nail Records.
Distributed by EMI CMG Distributuion.
Disc ring: A 7031 5099922889621 C09415-01 L385 IFPI 6100.
UPC: 5 099922 889621.

Want a copy?