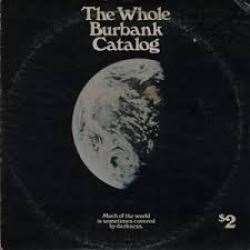 Warner Bros. Records (green)
A Matrix:
40105-1A-SIDE 1 PRO-512. A4 S
B Matrix:
40108 PRO 512 SIDE 4-1A A5 S 1
Warner Bros. Records (green)
A Matrix:
40106-1B SIDE-2 1 PRO 512
B Matrix:
40107-1B SIDE-3 A3 S 2 PRO-512
Additional Information
Comments
2-record sampler. Gatefold w/6 pages of info about artists. Company sleeves.

PERSONNEL:
Sgt. Preston of the Yukon
Jerry Garcia
Arthur Alexander
Allen Toussaint
Jackie Lomax
Daddy Cool
Manhattan Merry-Go-Round
Faces
Malo
Fleetwood Mac
Jethro Tull
Alice Cooper
Inner Sanctum
T. Rex
Captain Beefheart
Halfnelson
Seals & Crofts
Todd Rundgren
America
The Lone Ranger
Walter Carlos
Little Jerry and the Monotones
Ry Cooder
Bonnie Raitt
William Truckaway
Ramblin' Jack Elliott
Kenny Young
Arlo Guthrie

Sides are labeled.
#1 - Funky Fruit
#2 - Heavy Herbs
#3 - Wondrous Weeds
#4 - Hardy Perennials

Untitled track at end of Side IV is an excerpt from The Beach Boys' "Pet Sounds" album.
(dav)
Want a copy?