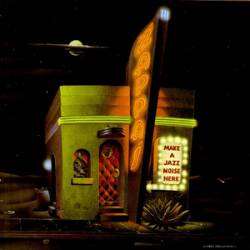 Disc 1 | CD
No Notes
A Matrix:
CDD ZAP 41 CD 1 MPO 01@
B Matrix:
CDD ZAP 41 CD 2 MPO 01@@@
Disc 2 | CD
No Information Provided
Additional Information
Comments
℗ & © 1991 Barking Pumpkin Records
Made in France.

"Live album put together from recordings of Frank Zappa's 1988 concerts, mainly focussing on the composer's instrumental (but not necessarily jazzy) pieces.
All material herein is 100% live and there are no overdubs of any kind" [All selections segue]

[Note: This release sequels [r507134] with further live recordings from the "Broadway The Hard Way" 1988 Tour,
some releases with a sticker on Jewel-Case saying "Frank Zappa ...Best Band... - PART II -"]

Locations used for this recordings:
CD1-01: Boston, Poughkeepsie
CD1-02: Linz, Brighton, Burlington, Vt. Washington, D.C.
CD1-03: Washington D.C,
CD1-04: Rotterdam
CD1-05: Rotterdam
CD1-06: Rotterdam
CD1-07: London
CD1-08: Rotterdam
CD1-09: Rome
CD1-10: Vienna
CD1-11: Munich
CD1-12: Munich, Cleveland, Ohio
CD1-13: Stuttgart
CD2-01: Philadelphia, Modena
CD2-02: Mannheim
CD2-03: Mannheim
CD2-04: Modena
CD2-05: Pittsburgh
CD2-06: Springfield
CD2-07: Allentown
CD2-08: Allentown
CD2-09: Firenze
CD2-10: Lund
CD2-11: Firenze
CD2-12: Seville

Want a copy?